There may come a time in your life when the need may arise to have a wheelchair accessible vehicle for yourself or a loved one. Most of us would not be sure where to go or what to do to get the right vehicle and training to operate it. We thought it might be helpful to provide a buyer's guide for wheelchair accessible vehicles in the hopes of making your life a bit easier if you are presented with this task.
The steps below serve as a great buyers guide for wheelchair accessible vehicles. We hope you find them helpful and that they make the process easier for you.
Locate a Mobility Equipment Dealer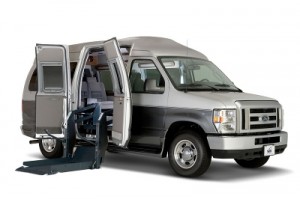 The first thing you will want to do when buying a wheelchair accessible vehicle is to locate a mobility equipment dealer. A mobility equipment dealer is going to be your first stop because they are unlike regular car dealerships in that they focus on mobility equipment and handicap vehicles. The specialists that are employed at mobility equipment dealers are trained to match the best equipment solutions and vehicles with the right person.
The mobility specialist will be ready to evaluate what your current needs are and while also keeping in mind what your needs may be in the future. The goal is to have a vehicle that will grow with you and not one that you will outgrow. Once your present and future needs are assessed they will then help you decide what mobility equipment and wheelchair accessible vehicle is best suited for you. Many specialists are also knowledgeable in possible ways to receive financial assistance and it is a good idea to ask for aid in that area should you need it.
Consult a Driver Rehabilitation Specialist
After you have visited a mobility equipment dealer and have an idea of what equipment and van you will need and/or want you will want to consult a certified driver rehabilitation specialist. These specialists are also trained to assess your needs for mobility equipment and the proper wheelchair accessible vehicle. Their role is to determine if you are able to drive independently and evaluate your needs from there.
Once you have been evaluated by a certified driver rehabilitation specialist you will receive a prescription that will list exactly the equipment or type of vehicle you will need to be a successful driver. Once you have a prescription it will limit the guess work and confusion that can come with this process as well as actually saving you money in the long run.
Make a Final Selection and Purchase
 Now that you have had your initial meeting with a mobility specialist and a driver rehabilitation specialist you are ready to make a final equipment selection and complete your purchase. Your best bet will be to purchase a vehicle that is already outfitted with the necessary equipment and this route is often less expensive than outfitting a regular vehicle.
You will likely want to purchase your wheelchair van or car from a NMEDA dealer. These dealers function very similarly to mobility equipment dealers in the sense that they will outfit you with the best handicap vehicle to suit your needs. NMEDA dealers are also very helpful when filling out applications for financial assistance. They are able to walk you through the whole process with ease and help you get it submitted in a timely fashion.
Training in Your New Wheelchair Accessible Vehicle
You are finally able to learn how to drive your new wheelchair accessible vehicle and operate its included equipment. This is both exciting and a little stressful for some due to the fact that you will be learning a lot that will need to be applied to your daily driving schedule. Don't worry too much though because you will be a pro in no time.
You will likely require several sessions to get the hang of driving your new vehicle and using the equipment. The certified driver rehabilitation specialist that you visited prior to making your purchase will come in handy here. They will be able to provide you with excellent training and will be able to ensure that you are operating your new vehicle properly.
Apply for Your Handicap Parking Permit
You have done all of the hard and time consumer work that goes along with purchasing a wheelchair accessible vehicle and now you are ready to hit the road! Now it's time to make your life a little easier and apply for a handicap parking permit. Having this permit will allow you to park much closer to the entrances of buildings and have a bit more room to use the mobility equipment installed in your car.
Applying for a handicap parking permit is actually rather easy and painless. You will first need to get a handicapped parking permit application which will be available at your local Department of Motor Vehicles and may even be available online to print off. Once you have the application you will need to fill it out and sign a portion of it as well as have your health care provider do the same in the appropriate areas. Once these simple steps are completed you may submit it my mail or in person. You will receive your parking permit at the time you submit your application or it will arrive in the mail once your application has been processed if you mail it in.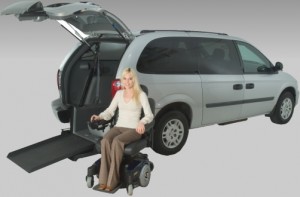 Mobility Reimbursements and Write Off's
Lastly, you will want to submit a mobility assistance reimbursement application to the proper car manufacturer. Each company may have a different step by step process, but it should be relatively easy to complete this step and is well worth the time if it means that you get a little bit of money back.
It is also a very good idea to keep all receipts for services or equipment that was paid for when you were in the process of purchasing your handicap van or car. You can actually use many of these expenses as deductions on your yearly taxes that will either help you to receive a larger refund or to slightly decrease the amount that you owe depending on your tax situation.