Purchasing a new car can be a rather difficult task, especially when you factor in all of the different vehicle types to choose from. In hopes of making your decision making process easier, we have come up with some tips on what to consider when deciding what type of car to buy.
There are plenty of fine points between each car type, so we hope that this helps you in your decision making process.
Trucks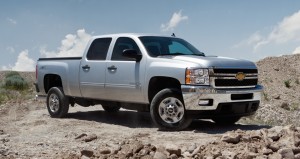 Trucks are known for their impressive towing ability and that is one of the key features that buyers consider when they are trying to decide if it is the right car to buy. They are built for purpose and can carry nearly anything. The wide open bed of a truck will allow anything from two by fours to refrigerators to be hauled around with ease. You can almost liken a truck's heavy duty hauling ability to that of a sled dog on a mission.
Another really great thing that trucks are known for are their go anywhere drivability. Truck owners can count on their truck to get them through some of the roughest terrain imaginable. Much of a trucks drivability comes from their full frame construction and four wheel drive that allows for adventures over hills, through mud or through sand dunes. The big tires of trucks also help with its ability to go nearly anywhere.
Many buyers will also want to consider the high riding visibility that trucks are known for. In a truck a driver is able to sit up nice and high in the cab. The lifted cab is great for people on the shorter side that may have a harder time seeing in a lower profile vehicle as well as anyone that just likes to sit up that high. With its high riding visibility drivers will get a first look at the road action and may even feel a bit more secure since they may see break lights or an accident before other drivers.
SUV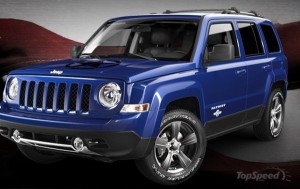 Safety of SUV's is usually one of biggest selling points for buyers trying to decide if this type of vehicle is right for them. SUV's are larger and heavier therefore they feel safer that smaller vehicles like sedans. There is more car surrounding passengers to protect them from crashes as well as more available space for side airbags along the interior of the SUV. They are also known for their high crash test scores that provide an even greater sense of security to buyers.
SUV's are known for their ample cargo and passenger space making these very important factors to consider when trying choosing what type of car to buy. They offer the perfect combination of cargo space with plenty of room for 5 or more passengers. The bench seats of SUV's are usually removable or at very leave fold flat for extra cargo space should the large wayback not provide enough space. For those buyers with larger families there is still the option to purchase an SUV because some of them have third row seating for even more passenger space.
SUV's are also pretty skilled at handling off road terrain as well as aiding in weather handling. There are different drive trains that allow drivers to handle the vehicle safer in different environments. Different SUV's offer drive trains such as four wheel, front wheel, rear wheel and all wheel drive that work in conjunction with the larger tires that will help with weather handling as well.
Minivan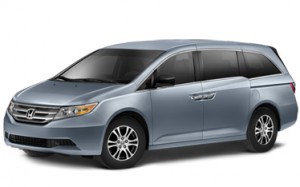 Minivans are great for buyers with large families or those that tend to have a lot of passengers in and out of their vehicles regularly. Minivans are known for their ample seating ability and many different types of seating options. Most offer a choice of bench seats, captain's chairs and even third row seating. Passengers are able to be seated very comfortably without having to be crammed into the minivan like sardines in a can. A few newer seating options that are being included in these vehicles are the swivel and go seating that is great for long trips with kids as well as the seats that fold in half or into the floor.
Minivans are considered to be some of the safest vehicle options around and are often top picks among car buyers. Very similarly to SUV's, they are much larger vehicles with more metal and frame surrounding the passengers from harm along with airbags being installed in nearly every available spot. Newer minivans have extra safety measures installed such as backup cameras, blind spot assistant, sonar based parking to keep those in and out of the vehicle safe.
One of the less thought of reasons to purchase a minivan are the incredibly low insurance rates that most companies offer. They are the cheapest to insure due to all of the safety features just listed, so not only are you protecting yourself and passengers when purchasing this type of car, you are also sparing your wallet too. Obviously the rates are also determined by the buyer's driving history and credit, but a discount will still be applied depending on those factors and that premium will be less than it would be with a different type of car.
Sedan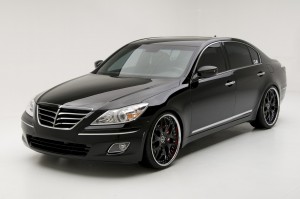 One of the first things that buyers will want to think of when trying to decide is a sedan is the right type of car to buy will be its really great fuel economy. Sedans are much lighter and much smaller than the other vehicle types on the list, which will positively impact the amount of gas that is used for both city and highway driving. The smaller engines also make it easier on the gas mileage when paired with fewer cylinders.
Sedans are on the smaller side of the vehicle spectrum and are often very easy to drive. This is a great thing for those that are newer to driving as well as older drivers that may find it a bit difficult to handle a much larger car. Coming right along with a smaller size also makes them easier to handle and part. This too may be beneficial to newer and/or older drivers.
We touched on these other elements a bit already, but feel the need to reiterate the importance when considering the purchase of a sedan. As we've mentioned, they are compact vehicles that are light and low profile for easy handling and drivability. Smaller vehicles also require smaller engines that will be far better on gas than the larger options. The smaller tire size of a sedan can be a beneficial feature as well since they are easier to change in case of a flat and most often cheaper to replace when the time comes.