Long gone are the days of placing a "for sale" sign in the window of your vehicle in hopes that someone will see it and buy it from you. We now are able to sell cars over the internet and one of the best ways to do so is on the auction site eBay.
The process of doing so is very easy, but we thought it would be nice if we created an easy guide to selling a car on eBay for our readers that may need a bit of assistance.
Get an eBay Account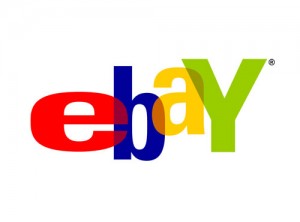 Now that you have decided that you want to sell your car on eBay you will need to set up an account. It is really easy to do this and you may register on the regular eBay site for starters. To register you simply have to create a username and password that is unique. That's it! Now you are ready to mosey on over to the Motors site to begin the listing process.
We do suggest that you create a new account if you are a frequent seller or buyer on eBay. The reason we suggest this is to make it easier for you to keep track of sales, purchases, and correspondence. It will be much easier for you if everything car related is in one spot rather than having to weed through other things. That's just our two cents though and you will surely figure out a system that works for you.
Listing Fees
You have created your eBay account and are now ready to list your car, but first you will need to determine what your listing fees will be. Luckily the listing fees are pretty cheap and there is little risk involved, so if you decide that this isn't the method that you'd like to sell your car, no problem. You are allowed to list four cars or attempt to sell one car four times before you are charged any fees. After those attempts, eBay charges according to listing type and amount.
There are two ways to determine what your fees will be and you can decide which option is best for you depending on how quickly you'd like to sell your car and if you are interested in shipping it to a buyer. The first listing option is for local sale only and all that means is that you are willing to sell your vehicle within 100 miles of your zip code. This is the cheapest way to sell a car on eBay. The other option is to sell on a national listing and this option is more expensive because there are more potential buyers looking at your car.
Final Value Fees
Another thing to take into consideration when you are listing your car for sale on eBay is the final value fees. A better term for these fees may be a successful listing fee. You will only be charged this fee if you sell your vehicle.
This fee is based upon the price you actually sell the item for. For listings that sell for under $2000 you will be charged a fee of $60. For listings that sell for more than $2000 you will be assessed a fee of $125. These fees may be paid via PayPal, credit card or money order upon completion of your auction.
Gather the Vehicle Information and Pictures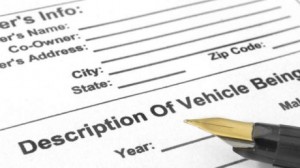 This is potentially the most important step when listing your vehicle for sale on eBay. It is super important to have the most accurate information about your item as possible, especially for national listings as the potential buyers are not able to see the item in person. You will want to make sure that you have the mileage, vehicle specifications, bonus features and any other important details about the listing. The more information that you can provide the more interested a buyer will be. When gathering the information try to think of what you would like to know if you were in the position of a buyer and make your list accordingly. The more information on your listing means that you will likely sell it sooner rather than later.
Of equal importance is the need for pictures of the car being sold. We're not talking about a few snaps of the vehicle on a cloudy day in poor lighting. Nope, we are talking about great quality photos of the exterior, interior, engine, wheels and even one of the dash displays so that you are able to confirm the mileage. Again, try to think about the things that you would want to see when purchasing a vehicle and start snapping away.
Set Up Your Item Page
You are almost in the home stretch! Now that you've gone over all of the smaller details in preparation of selling your car on eBay, it is time to set up your listing page. This part is kind of fun and it is super easy. Creating a vehicle listing is simple and you are guide through it page by page with questions that will prompt you for all of the needed information.
There are a few areas that you will want to pay special attention to when beginning your new listing. Be sure to properly categorize your vehicle so that you don't put it in the wrong place thus causing you to miss out on potential buyers. For example, you don't want to list your SUV in the trucks section and vice versa. Also keep in mind that local and national listings will have different results, so try to think really hard about how quickly you want to sell as well as if you are willing to take on the extra job of shipping the car.
Hand Over the Keys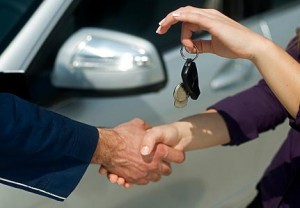 You've done it! You've sold your car successfully on eBay! After you have sealed the purchase deal with your buyer you are ready to collect your payment and hand over the keys. How you will go about doing this will depend upon if you opted for a local or national listing.
If you selected a local listing the process from here on out is super simple. You will simply arrange a time to meet your buyer, collect your payment, transfer the title and then hand over the keys. Simple enough, right? If you opt for the national listing you will want to collect payment, schedule shipping of the vehicle, notify the buyer of the arrival date and transfer the title upon delivery. The national listings take a bit more leg work and more time, but nothing too difficult. Once you have completed these final steps all you have left to do is pay your eBay fees.