Most of us cringe when it is time to purchase new car insurance or renew our existing policies. This really doesn't have to be the case any longer though. We were bound and determined to find cheaper rates for you and cheaper rates we did find!
There are several car insurance companies that offer surprisingly cheap rates and we are going to tell you all about them today. Buckle up and take a look at some companies that will insure your car for cheap!
Geico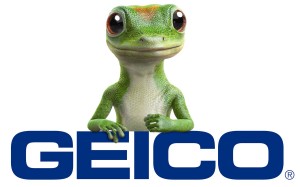 Everyone knows and loves the Geico commercials. The Cavemen for spokespeople were hilarious and the Geico Gecko is legendary. Their ways to insure your car for cheap are pretty awesome as well. They have an easy online platform that lets you obtain a quote quickly with the policy that will be suited to your needs too. You will be dealing directly with Geico rather than a third party so you can rest assured that your claims will be settled quickly and fairly.
Their basic coverage plans will cover bodily injury, property damage, medical payments, no fault or personal injury coverage, uninsured or underinsured motorist, comprehensive physical damage and collision coverage. You will have the option to add policy benefits like emergency road service, rental reimbursement and mechanical breakdown insurance as well.
Geico is considered to be one of the top five best car insurance companies as well as one of the cheapest. They offer many discounts depending on driving history, vehicle features as well as allowing children of policy holders to keep their low rates when they are ready for plans of their own. They are even offering discounts for having multiple vehicles on one policy as well as for having continuous coverage.
Progressive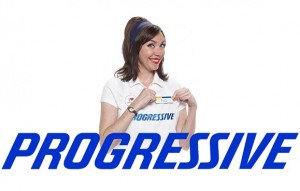 You have to love the Progressive commercials and their spokesperson Flo. She is one memorable character and will probably be one of the first things to jump into your mind when you think about cheap car insurance. When the time comes to get a new car insurance policy be sure to jump onto Progressive's site and use their quote builder that will help you to determine what you need in terms of coverage. You will also have the ability to compare rates from other companies while you are receiving one from Progressive, which will allow you to make the most informed decision about where you are going to be spending your money.
You have to love the "name your price" feature that allows you to input your budget and the site will filter option that fit within your price range. You can then fine tune your policy if it needs a bit of tweaking. Progressive offers many discounts that can be obtained in several ways. They will bundle your policies for other things that need to be insured to give you a better rate, offer other discounts for having continuous coverage, starting a quote online, signing your documents online, insuring multiple cars and having a good student on your policy. That's a lot of discounts and we like it!
Progressive is also really great about their coverage options as well. There are basic coverage plans that include bodily and property damage liability as well as whatever state required policy additions are needed. You then have the option to fully personalize your coverage with additions that gear your policy towards a comprehensive plan. Some of the additional coverage options include collision protections, pet injury protection, loan/lease payoff, medical payments, rental reimbursement and roadside assistance.
Farmers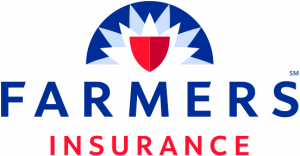 We all can remember the Farmers Insurance Company because of their catchy commercial jingle and funny commercials, but their low priced policies may have slipped our minds. The easy to navigate website allows you to get a quote online or you always have to option of getting personalized attention from local Farmers agents or the helpful call center agents. You can't go wrong either way you get your quote because it is sure to be affordable.
Farmers has many great plans for different drivers and life situations. The Accident Forgiveness policy is for drivers without an accident history for years. Farmers will forgive 1 accident in a 3 year period in this case. The New Car Pledge will replace your new vehicle without depreciation in the event of a total loss in the first 2 years of ownership. If it doesn't need to be replaced and only needs repairs, they will insure that only manufacturer's parts are used.
There are extra benefits that you can add to your auto insurance plan too. There are policy additions for towing and roadside assistance, glass repair services and car rental reimbursement. Farmers likes to give their customers full control over their policy with easy online ways to manage, change and update it in an instant. The mobile app is also extremely helpful when you want to manage policy while on the go.
MetLife
MetLife Insurance is easily remembered for their cute snoopy logo and funny commercials featuring The Peanuts. The cute commercials and logo isn't the only thing that is great about them though. They offer many ways for you to insure your car for cheap. Their low rates and desire to work with their customers is one of the reasons that MetLife is so well liked.
The policy options offered from MetLife are endless and may be tailored to meet all of your insurance needs. They offer comprehensive and collision coverage with additional options to suit your wants and state requirements. Some of the additional coverage features are personal injury coverage, new car replacement, glass repair, major parts replacement, uninsured/underinsured motorists coverage and rental car coverage. MetLife has multiple payment options and schedules available that may be managed from anywhere with the easy to use website or mobile application. There is an added bonus for some policy holders because they may be eligible for automatic payroll deductions from their paychecks if their employer participates in the program with MetLife.
They offers discounts through some employer's insurance programs and it is a very good idea to check that option out before purchasing a policy to ensure that you are getting the best deal possible. MetLife also offers discounts for bundling policies, good driver discounts, age discounts and discounts for special features in the vehicles to be insured. There are many ways to save and to keep your costs as low as possible as is evident by their ranking among the top insurance companies.
Travelers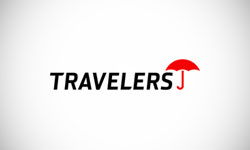 Travelers Insurance does not have a logo that is as memorable as some of our other options, but is still a very good and affordable insurance company. They will offer you a policy that is cheap, but good and completely tailored to you. Travelers has a very easy to navigate website where you can obtain a quote at any time of day or night. If you would rather speak to a warm body, you may call their very skilled agents around the clock as well.
Travelers offers car insurance policies that will meet all your needs and won't cost you a fortune in the process. Their policies can cover bodily injury, collisions with vehicles and objects, injuries caused by uninsured or underinsured motorists, medical payments and comprehensive damage from events such as fire or theft. They have a very simple 5 step process to help select a policy that will fit your needs to make the whole process easier.
This company prides themselves on having competitive rates and offers many discounts to allow their customers to save as much as possible. They have 15 money saving discounts and advantages available currently, so now is a good time to take advantage of this cheap car insurance. Travelers offers discounts for airbags, anti-lock brakes, anti-theft devices and driver's age as well as they are currently implementing discounts for hybrid cars as well.