Do you remember the days of having to run out to your car in the wicked cold to start it so that you didn't get frost bite while on your drive? Who needs all 10 fingers, right? How about those insanely hot summer days that would cause the inside of your vehicle to turn into the seventh circle of Hades while turning your seatbelt buckle into a branding iron? Fun times, right?
Well those days are now behind us with the introduction of remote car starters. These little guys are able to do so much and will make your life so much easier with the simply push of a button. If you don't have a one yet, you will definitely want one after you read about these awesome choices that we've gathered for you. Take a look at what we think are the best remote car starters!
Viper 5301 Responder LE 2 Way Remote Start System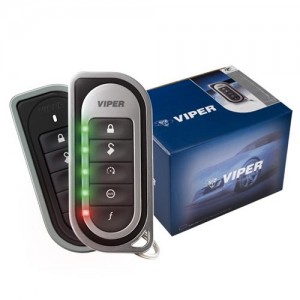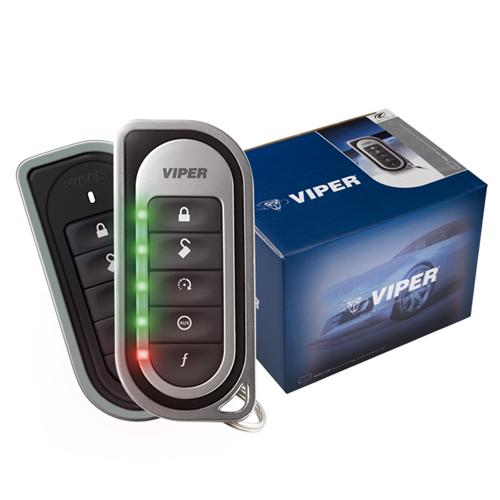 The Viper 5301 Responder LE is an awesome remote car starter with up to 1 mile range that will allow you to give your vehicle a multitude of tasks at the press of a button. This starter will start your engine with the push of a button from the comfort of your home or office with its comfortable soft touch surfaces. The Responder LE is also able to lock the doors, open and close windows, slide the sunroof back as well as other programmable options with its intuitive one handed operation. The TempCheck feature is really cool and uses brilliant LED's that will check the car's temperature using hidden LED's on the remote and warm or cool it according to your standards. Lastly, it operates as a car alarm too and will sound a siren when it senses trouble too.
The Responder LE has a single remote starter that is 2 way featuring 5 buttons. It has simple new universal icons and brilliant LED's so you can see the correct buttons to push at all times. There is a longer battery life of 3 to 6 months, which is great and will allow you to see when the Responder LE confirms commands with bright LED's. The sleek and ergonomic design is made to fit comfortably in your hand and allows for effortless single handed operation. You are able to use this starter with nearly any vehicle since it works with both automatic and manual transmissions.
Performance Teknique ICBM-7071 Remote Start System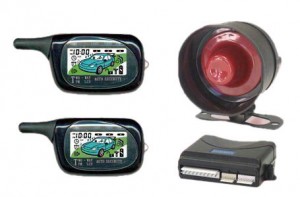 The Performance Teknique ICBM-7071 is another one of the best remote car starters because it is loaded with the options and programmable features. It is able to start the vehicle and air conditioning or heat to ensure that the car is a comfortable temperature for when you arrive for starters. As if that weren't awesome enough the Teknique is also able to lock/unlock the doors with status warning, auto arm/disarm the alarm by remote distance, tell you the car's location identification by sound and light. If the sound bugs you, feel free to put it in vibrate mode for notifications.  Pretty cool, isn't it?
The Teknique is able to start and send other various tasks to your car from up to 3,000 feet away. It works perfectly with manual or automatic transmissions and will run a basic status check on the vehicle's operating system when needed. When the car is turned off by the driver, the Teknique will automatically turn itself back on and let you know the status by its LED system. You don't need to worry about anyone else being able to take control of your car because you will establish a special security code to ensure that no one else can start the car even if they obtain access to the remote.
Compustar PRO 2 Way 901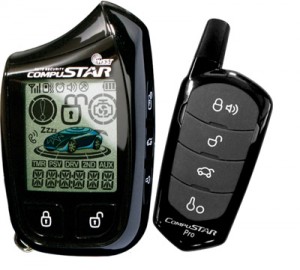 The Compustar PRO 901 is a boss among remote car starters and is the most advanced and powerful of its kind. It gives you up to 1 mile of range to send remote start and keyless entry commands to your vehicle with an instant confirmation on the LCD remote that your task was completed. The PRO 901 is by no means a one trick pony and does loads more than simply start your engine for you. It has a keyless entry feature that will allow you to lock and unlock your doors by simply tapping the corresponding buttons on your phone or remote, can set your car to start automatically at a certain temperature or time and pop your trunk by holding the trunk release button. We are surprised it doesn't drive the car for you as well.
The PRO 901 can safely be installed on most manual and automatic transmissions as well as works on gas and diesel engines. There is the Turbo Timer feature that will keep your engine running in idle to prevent premature turbo wear that works really well with being able to check your vehicles run time and status with the LCD on your remote. The Compustar system is connected to an alarm and holding down the lock button will trigger a siren, so you will be notified if anything goes awry with your car at all times. No worries about having more than one vehicle because you can easily switch between vehicles with one remote by switching to 2nd car mode. Another really cool option is that the PRO 901 works with Drone Mobile app that can be purchased by iPhone, Android and Blackberry users allowing you to use this remote car starter anywhere and at any time.
Avital 4103 1 Way Remote Start with Keyless Entry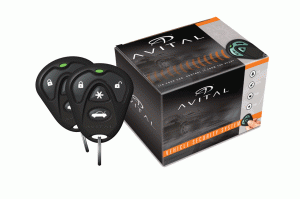 We are really digging the Avital 4103 remote start system. It is a keyless entry system with two 4 button remotes. It works at great distances to start your car, release your trunk, lock/unlock the doors, and turn on air or heat. There is also a panic mode should you need it in an emergency.
The Avital 4103 is one of the easiest starters to install and does not require extensive wiring unlike some of the other options out there. Two options that we nearly forgot to mention are the optional outputs for horn and anti-grind relays. They are both extra helpful and will make your experience with the Avital 4103 that much more enjoyable.