Buying a used car is very similar to buying a new car with a few exceptions. We can certainly understand that buying any vehicle can be a little scary, but we are here to help with some simple steps that will help you to find a quality used vehicle.
Because really, unless you're rolling in the dough, buying used is typically a much better financial decision. So, here are the things to do when beginning the adventure of buying a quality used car.
How Much Can You Afford?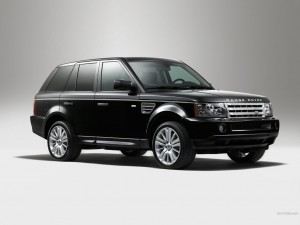 The very first thing that you should consider when trying to find a quality used vehicle is going to be how much you can afford for a monthly payment. It is a general rule of thumb that your car payment should not be more than roughly 20 percent of your take home pay. So rather than making an emotional decision and just buying any car you want, take the time to consider how much you can safely afford each month.
There are some very helpful car payment calculators available that will help you determine what the price range is that you should be looking for a car in and what your payments would be based upon the down payment made and interest. Having this information in mind will really help you to narrow down your options and make the right decision from an informed perspective.
What Type of Car Do You Want?
Now that you have an idea of what you are comfortable shelling out each month you can now start compiling a list of cars types, models or manufacturers that you are interested in. This is another very important and time saving step when trying to find a quality used car. Get a pen and paper handy to start a list of what you are looking for!
Having a direction to lean towards for what you want and like will give you a jumping off point that will save time In the long run. You will know that you are interested in a sedan rather than an SUV or that you like Toyota's more than Ford's. That is just a simple example, but you can see where we are going with that and can see how it will make this whole process a lot easier.
It Is Time to Check Prices and Reviews?
Get that list out and sit down with your laptop or tablet because it is time to do some research. It is super important to thoroughly research each vehicle you are interested in. You will want to comb through owner reviews, professional reviews and read as much about the safety rating and features as possible. Again this will help you further narrow down your list and get even closer to deciding which used car is the right one for you.
After you have read as many reviews as you feel necessary and have a good sense of which used vehicles are the safest options, we suggest taking a good look that the pricing of the options remaining. It is always nice to know that you are paying a fair and balanced price for something that will hopefully last you a long time. In researching these potential vehicles you will likely also prevent yourself from getting into a vehicle that may have problems since there are often red flags in that the car may be priced too good to be true or too high to possibly afford.
Now It's Time to Locate the Vehicles in Your Area
You have made your list and researched your top choices, so now it is time to start locating the cars you like. There are many ways to go about this and much of the way you do it will depend on how much time you have to devote to it. You can use the oh so handy internet to locate the make and models that you are interested in. Some very helpful websites to hop on are AutoTrader and eBay Motors. They both have a vast selection of cars that are bound to meet your needs with very helpful filtering methods.
For those of you that are not too fond of using the internet as your guide, that is not a problem either. You can go about this the old fashioned way and pound the pavement to find a quality used vehicle that will suit your needs. It is definitely more time consuming to go from dealership to dealership, but you can see a lot of cars that way and possibly add or subtract from your list before spending the time speaking to a sales person or test driving it.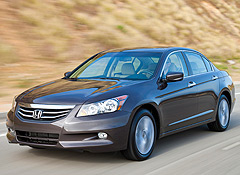 It Is Time to Take a Test Drive
At this point in your journey to find a quality used car you should be ready to go and see your top choices for a test drive. The test drive is one of the most crucial things that really should to be done before sealing the deal of your purchase. It will give you the chance to see if you like the feel of the car and see what it is made out of.
While you are getting a close look at the cars try to do a thorough review of the interior and exterior as well. Pay close attention to any areas that appear to have been damaged and be sure to question the sales person if there is anything that you want to inquire about. Keep an ear out when you are test driving for any unusual sounds that may hint at an issue and keep an eye on the dash dials to monitor the cars performance. There is no guarantee that everything is perfect if you do not see/hear any red flags, but it is a first step in trying to head off purchasing a lemon.
Run a Crash Report
Hopefully your test drive was a success and you are nearly ready to make a deal with the seller. Before you make an offer or sign anything there is one very important thing you really should do to protect yourself. It is so very important to pull a crash report on the vehicle you have decided on. This will ensure that you are fully aware of the history of your potential new car and lets you know what work, if any, has been done to it any why.
There are a few websites that can help you obtain this information for a low cost. We also suggest requesting a report from the seller if possible to save time before you even give it a test drive. Many car dealerships offer a report free of cost, so keep that in mind as well.
Haggle, Sign and Drive
You have finally come to the sweetest part of this whole process! In some situations there is a bit of wiggle room with the price and it certainly does not harm anything or anyone to throw out a slightly lesser price to try to get the best deal possible. Hopefully after a bit of haggling you are able to make your deposit and get your paperwork signed.
Once your paperwork is all signed you are ready to put the petal to the metal. Congratulations you are the owner of a new to you car.  Grab those keys and go!