Craigslist is a great way to sell a car quickly and is a great alternative to eBay. Unlike eBay, Craigslist does not require you to pay any fees for the listings or for the completion of the sale. Here are some tips for selling a car on Craigslist.
We hope they help you get started and that you are successfully able to sell your car because, hey, sometimes it's easier to throw that old clunker up on the internet than it is to sit it on the curb (and safer to boot!).
Sign Up on Craigslist.org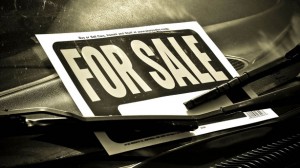 The first step to selling your car on Craigslist is going to be creating a free account on the site. This is very easy to do and it is completely free. You will only need an email address to get started and will simply respond to the email sent verifying that it was you that intended to create an account. That is all you have to do and you are now ready to get started.
You can create an account using an existing email address or you may create a new one that you will only use for the purpose of selling your car. You may want to use a separate email solely for selling purposes so that you don't have to worry about your inbox being flooded with emails from potential buyers. Having a separate email for your listing will also help you to avoid missing emails from potential buyers as well.
Get the Title Out
You will want to get your title out and have it readily available for when you find a buyer. If you are unable to locate it you may order a new one from the Department of Motor Vehicles in your county, but there will be a fee for a new copy. It may take a few weeks for your new title to get to you, so you may want to wait to list it on Craigslist until you have it in hand.
If you do not own your vehicle out right yet, the bank that your loan is through will have the title. You will have to take the buyer to the bank and sign over the vehicle and loan balance in this case. We do suggest consulting with your bank before listing the car as they may have certain policies in place that may not allow you to complete this sort of transaction without the loan being paid off first.
Create a Blank Bill of Sale
It is always good to have a paper trail whenever money is exchanged. It is a way to protect both yourself and the buyer should there ever be any questions regarding the transaction. You will also want a bill of sale when tax time rolls around because you will have to report the sale of your car as earnings to avoid any issues with Uncle Sam.
You can use virtually anything to document your sale, but do make sure that you have a copy for yourself and the buyer. If you'd like to go the extra mile and have it witnessed or notarized, you may do that as well. Notaries are available at banks and most county offices with only a small fee charged for their services. Again, this is an important step for to protect yourself and the buyer from any confusion and is a way to confirm that you both agree upon the terms of the deal.
Set Your Price
This is possibly the most important thing that you will do when selling your car on Craigslist. There are a few things that you will want to do to make sure that you are listing it for the proper amount because a listing that is too high will quickly be overlooked and if you come in too low, you'll be doing yourself a disservice by missing out on the extra profit. We suggest checking the Kelley Blue Book for the current value of your vehicle, which can be done on the website as well if you don't have a copy of the book on hand. You may also want to take a look at the current listings on Craigslist for similar vehicles to compare pricing and competition.
Craigslist basically functions as one giant yard sale and we all know that people love to haggle at a yard sale to score the best deal. This is certainly bound to happen to you when selling your car too. Keep this in mind when deciding on your final asking price and set your price a bit higher to accommodate the hagglers. For example, if your car is valued at $5000 and you would like to make at least $4800 off of the sale, you may want to list it at $5200. That way you have a bit of wiggle room and you may even walk away with more than your bottom dollar.
Take Lots of Pictures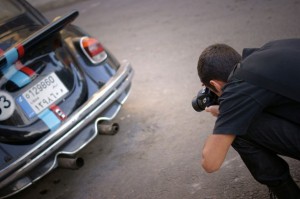 We cannot stress enough how important this step is when trying to sell your car on Craigslist. Nothing will turn buyers away faster than a listing with only one or two pictures. Buying a car is a big deal and people want to see what they are spending their hard earned money on. Make sure that you take the pictures on a decent camera and in good lighting. We know that Craigslist doesn't allow you to put more than four pictures in a listing, so we suggest creating a Flickr or Photobucket account with more pictures of the car. You can then load up an album and place the link in the listing.
It is important to get pictures of the interior, exterior, tires and odometer for starters. These will at least give the potential buyers an idea of what they are working with. We also suggest taking pictures of any of the less than perfect elements of the car. It is better to be honest right out of the gate and show them all of the ugly details since they will eventually be seen anyhow.
Be Quick and Detailed
Try to keep your listing quick and to the point, but be sure to keep all of the important information front and center. Potential buyers will quickly close your listing and move on to the next if it is too long or missing important information. Keep your post organized and neat by keeping the information in paragraph form using clear language.
Here is another time when you want to be completely honest and straight forward. Your buyers want to know the good, bad and the ugly. Give it to them straight and save yourself any possible trouble in the future.
Set Up a Meeting Place
You are likely to generate a lot of interest in your car if you have followed our tips and you will need to meet with the people that show genuine interest. We suggest only meeting in a public place and never alone or during the night. The best time is in the afternoon and the best place is a parking lot that way you and the potential buyers are comfortable. Plus you don't really want a bunch of random people knowing where you live, right?
You also have the option of setting up one meeting time and having all of the interested parties come at one time. This will definitely save you the time of having to meet with a lot of different people and may increase the pressure on the buyers aiding you in a quick sale. It is still important to do a group viewing in a public place and at a good time of day for the safety and comfort of everyone involved.
Take Your Payment, Sign Over the Title and Your Plate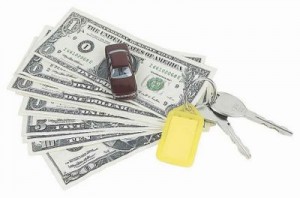 Once you have a committed buyer you are able to arrange payment. We strongly suggest only accepting cash or cashier's checks as a form of payment. Checks are too risky because anyone can fill one out and sign it without there being a penny in the account. Once you have the money in your hands, you can sign the title and hand over the keys. Don't forget to fill out that bill of sale that we talked about earlier too!
Don't forget to take your license plate off of the car before the new owner drives away. You may need it when you purchase a new car or some states offer a credit for returning your old plate. It's a good idea to hang onto it until you know what you'd like to do with it.